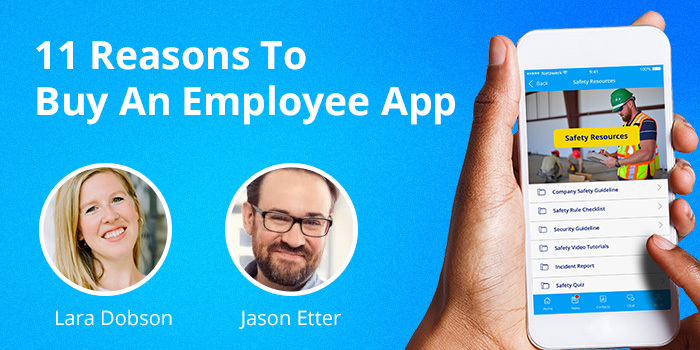 There is so much information that you need to deliver to your employees. Benefits information, messages from leadership, and events are just some of the many things that need to be communicated to all levels of your organization. What you need is one tool that could make this process easy and efficient.
In this webinar we'll discuss 11 of the ways an employee app will help streamline HR and Communication strategy. Also, we'll explain how an app can help you create what employee really want, experience.
Some of the topics we'll discuss will include:
How one employee app can meet the wants and needs of everyone in your organization

How mobile access to information increases employee engagement

Ways to easily gather employee feedback and measure success
What you should do to prioritize mobile engagement
Join us on September 12, 2019 at 11:00 am as we discuss how an employee app can create culture and how it will make your efforts more effective.