When ice storms hit Adams Land & Cattle in Nebraska, Liz Babcock, Director of Communication and Talent Development, and her team had no reason to panic.
They were prepared and used their mobile app to communicate with their spread-out workforce. "We did have an ice storm early last week, but thanks to our teams' preparation and hard work, we were able to attend to the needs of the cattle, and continue operations. The mobile app has become an instrumental piece of our crisis-intervention plan, particularly with regard to weather," Liz told us after everything cooled down.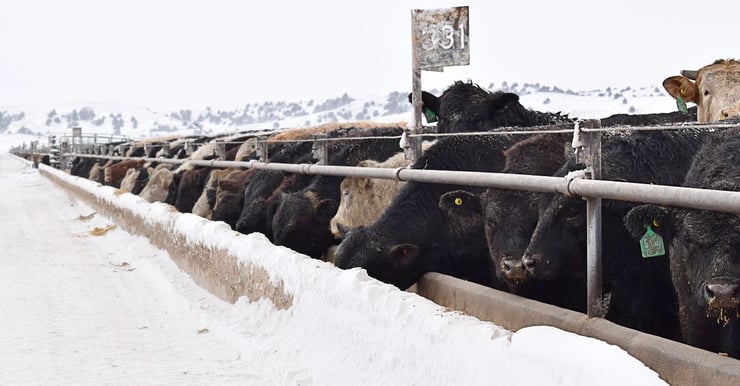 Both business and workers in the field are often influenced by outside circumstances which they cannot change. Weather, traffic and security breaches need to be communicated timely and effectively, in order for crisis management systems to be successful. Having a reliable, mobile communication channel for emergency situations is integral element in this equation.
"When things like that pop up, then you need to communicate with employees quickly," says Don Wooldridge, Vice President of Culture Development and Training at TradeWinds Island Resorts. Out of approximately 1100 employees at TradeWinds, only 200 would be easily reachable without a mobile channel.
Crisis management is an essential part of every business' organization.
Having a plan for when worse comes to worst, and especially knowing how to communicate the right message is critical for your company and to how the brand appears to the outside world.
In this mobile age, both the speed and reach with which messages are delivered are essential, which is why our customers use their "employee app" as a go-to facilitator in most crisis management cases.
"We also created different user groups based on location and work groups. In situations like the ice storm, we sent out tailored communication to those work groups. We also have made plans that if, in a situation where we need to ensure they received the communication, we will use the 'acknowledgement' function. As our operations includes employees who don't have access to computers, we appreciate that in crisis situations, we are able to communicate to them quickly, via the app, to the right groups, while ensuring they received that communication", says Liz Babcock.
Speed and reach are key.
For effective crisis management, companies need to have a plan for three different phases:
Pre- crisis
During the crisis
After crisis
#1 Pre-crisis
Even before the crisis occurs, one should be well-prepared. There are certain aspects that can be somewhat anticipated, like potential recurring situations such as extreme weather, or those that are more industry-specific such as oil/chemical spills.
Have a team and a spokesperson that steps into place when the crisis hits. Having a responsible party that will immediately take action saves time and gives the others a feeling of safety.
Establish a preferred channel. This is where your employee app comes into play. How are you supposed to reach everybody if you normally communicate over a newsletter or email or an intranet? All of these channels lack reach.
An employee app in comparison enables you to use push notifications.
Push notifications are a game changer in internal communication and can be very helpful in crisis situations. Your are now able to send out emergency alerts within minutes. Push notifications are on average read within 3 minutes of receiving them.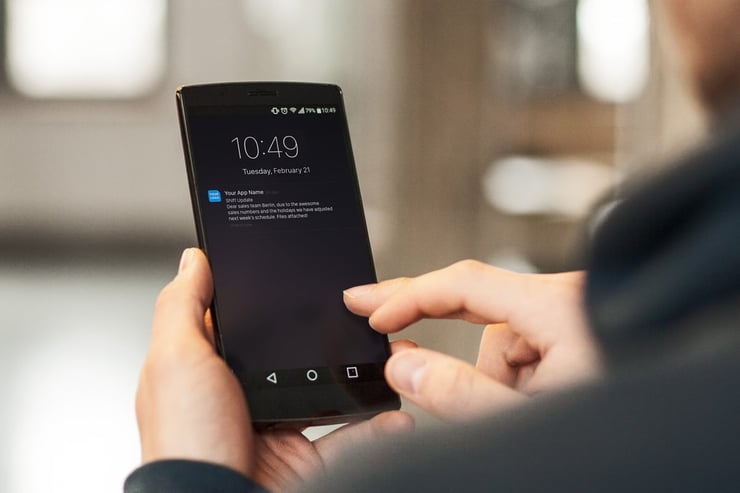 In Don's situation for example, a notification appeared in staffers' smartphones telling them to enter the grounds through the exit lanes until workers cleared up the front drive.
Have a plan. Having a team and a channel are part of that plan, but also consider the message you want to send, the wording (that can create panic or avoid it) and the timing.
#2 During the Crisis:
Act quickly. In order to avoid panic and injuries immediate action is key.
"As our operations involve employees who don't have access to computers, we appreciate, that in crisis situations, we are able to communicate to them quickly, via the app, to the right groups, while ensuring they´ve received that communication", Liz agrees.
Reach everybody. How do you make sure that people have gotten the message and that everybody is alerted? Apart from using the device with which we are all most familiar, and facilitating push notifications, your employee app provides you with an additional acknowledgement function.
Control outgoing messages. Your app can quickly become a trusted news channel with all information concerning the company. This increased transparency and makes you the number one source of information, which is increasingly important when competing with Facebook, Twitter and online news. The app is your chance to influence more news/messaging going out to your workforce.
The way that the employees react to an incident (negatively, neutrally or positively) is a major factor to whether or not the incident will become a crisis. However, related research has found that managers often communicate significantly less with employees during a crisis.
Avoid this mistake by pro-actively implementing your app as a source for internal updates and addressing internal issues directly and immediately.
#3 After the Crisis:
Evaluate successes and failures/areas for improvement. Having a crisis sucks. But there is always room for improvement. Analyze all occurrences and try to detail opportunities for improvement in the future.
Ask employees for feedback. One essential part of the learning process is to involve your employees. Did they feel well-integrated? Did some employees feel left out? Did communication fail at some point?
One effective way to evaluate the crisis management is to do a short survey with your employees over your app and ask them how satisfied they were with the overall execution and follow-through. Just three smileys and a panel for suggestions. Easy breezy.
Be sure to give credit where credit is due. Nobody handles a crisis all alone. So don't forget to say thank you to everybody who helped. Celebrate your supporters and make sure they are emotionally prepared for future occurrences.
Crises happen. It's inevitable. How it is handled can be what elevates you, as an employer, above the norm.

To learn more please contact us or feel free to leave a comment below!
Articles that could also interest: