With the US unemployment rate down to 4.6% the war for talent is on. Companies today need to create a different kind of work experience for their top brand ambassador: their employees.
Putting your employees first and customers second, as well as focusing on the employer brand to improve the customer brand, is no longer uncommon and will soon be best practice in all industries.
Mobile communication and new technologies are a big part of this process. Employees in every role are eager to start using their smartphones more at work. Hence, the usage of apps in the workplace is constantly rising. Employee apps increase engagement, enhance transparency and improve the employer brand.
But apps cannot only be used for the overall internal communication but can also be facilitated in HR specifically. How?
#1 Attract Talent and Recruit the Best
With employment rates down and talent going global the war for the most qualified employees might just have started. Considering this development an app for internal communication can help you on three levels: on the one hand to attract talent, on the other hand to maintain it and thirdly to create a positive pre-onboarding experience.
On the attracting side: Having an app not only makes it possible to be found in the app store but also shows that you value your employees opinions. You create a transparent channels and gain the opportunity to support employee content.
In addition, Millennials and Gen Z place high value on constant communication, which becomes possible with the new platform. Also, the app provides you with the opportunity to give out coupons or gift cards and win potential employees as customers.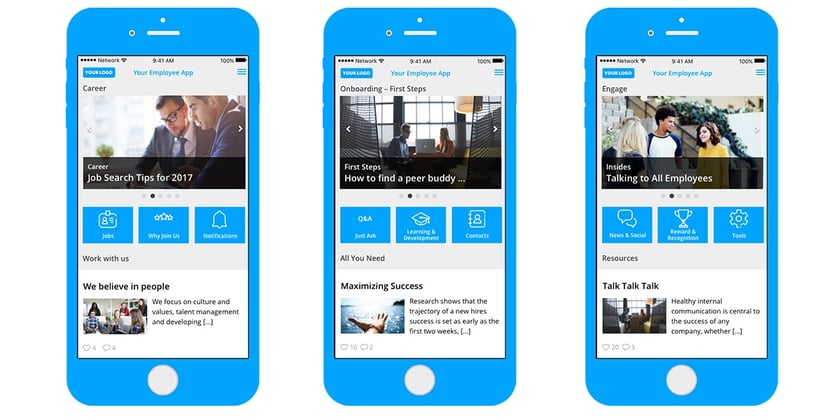 On the maintaining side: An app decrease turnover rates by increasing engagement rates. Surveys can help you to identify needs and check on the employee happiness regularly. Considering the new workforce the app also proves the tech savviness and willingness to go the extra mile for younger employees.
Pre-onboarding, while often an underestimated part of the employee lifecycle, is also a part that can make HR's life much easier when done well. Pre-onboarding does not only include the above mentioned application process but also the time between being accepted to a job and starting the job. A time in which potential employees are left alone and often decide to take a different offer.
"The app enables HR professionals to start including employees and teaching them about the company they are about to join before they even start their job." Encourage them to download the app in order to integrate them in the news feed, send them coupons and allow them to introduce themselves to future co-workers. Your are now able to create a positive connotation right from the start.
Word-to-mouth is the most influential channel when it comes to employees. Optimizing the processes around recruiting can, consequently, immensely benefit your company.
#2 Make Onboarding Easy
Your app helps to automate the onboarding process, saves paper and integrates your employees from day one.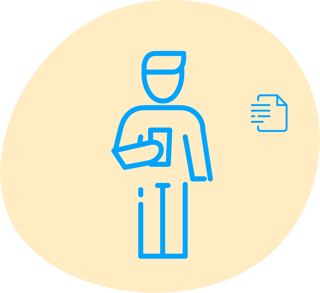 Not only can a gamification approach help to make the first days less stressful and more like a treasure hunt, an interactive channel also enables employees from every location and department to say "hi" to the newbie. And instant feeling of being part of something bigger is created and helps your recruits to feel at home.
Interactive processes help to teach, inform and train the new employees and online checklists make sure that nothing is forgotten while promising rewards for the first completed tasks.
We all know that awkward feeling you have when you start a new job and don't know any of the rules yet. Wouldn't it be awesome if you wouldn't have to go through that anymore?
#3 Bridge Communication Voids and Share Market Realities
Employees want to feel like they are part of something and need a clear purpose. That is only possible with clear communication though.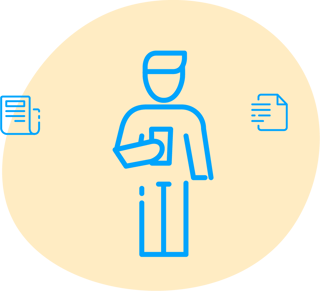 By facilitating the app as news channel you are able to share business beliefs, market realities, new projects, the overall goals of the company and new strategies. Even remote workers and freelancers are easily included and reached. Communicating this way increases the engagement and breaks up communication silos.
Also, having a mobile news channels directly connected to your employees enables you to become the most reliable source of information for them. This is necessary in order to compete with the speed of news in the internet and social media. With an app you stay in control of the messages sent.
#4 Educate and Train Your Staff
Ensuring that your staff is briefed and up-to-date at all times enhances the customer experience. Especially considering the non-desk workers briefing opportunities are rare though. And to hold a massive training event once a year has proven to be pretty much completely inefficient.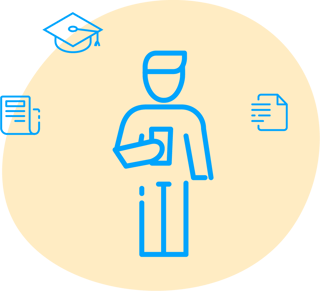 An app allows you to create an alternative knowledge culture that supports mirko-content.
Regularly upload training videos, marketing information and updates concerning the brand promise and guarantee that your employees are well informed at all times.
#5 Automate Processes
HR spends a good amount of time on paperwork. These processes can be integrated into the app and make time for what you really want to do: Talk to your employees.
An advanced app enables you to integrate vacation plans, pay slips, time management systems and payrolls.
Case Study:

Delivering SAP Time Sheet Access with a Custom Plugin at Viessmann

Most of Viessmann's over 11.000 employees work in production and logistics and have only limited access to the company's intranet. Also, most of them are smartphone users. The combination of both facts led to the birth of Vi2Go: Viessmann's own branded employee app by Staffbase.

Within a few weeks, the employee app was created and filled with content. "The main question was not whether the app looks fancy, but what our employees want", says Albrecht v. Truchseß. Staffbase delivered the necessary plugins for a quick start with bulletin boards, meal plans, corporate news and internal job offers. Just one month after the first roll-out within the company's headquarters, 2.500 employees in Viessmann's adopted Vi2Go as a mobile information channel. That's more than half of the targeted employees.

Based on the success of Vi2Go the company wanted to use this channel to distribute additional information and services to their hard-to-reach blue collar workers. The most pressing issue was the access to the employees' time sheets in SAP. Employees had to ask their supervisor to get access to their current time tracking account which was a time consuming process.

Within a week Viessmann's internal IT created a custom Staffbase plugin based on the Staffbase Plugin API and the Staffbase Plugin Java SDK. The plugin communicates with the internal SAP system and presents the Vi2Go user with their current timesheet. Data and access to the infrastructure is controlled by Viessmann and only selected information can pass the firewall.
#6 Help Your Workforce
As employee there are certain things that we need every day. Documents, telefon numbers, shift plans. Coffee.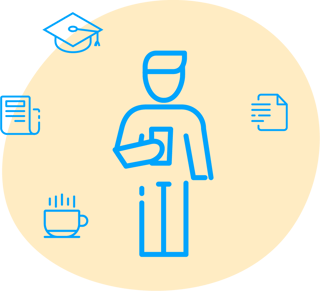 All of this becomes digital and accessible on-the-go with an app. With an AD integration all our employees contact information is available, including emergency contact. Shift updates can be communicated spontaneously and with an confirmation request. Documents can be placed in the app and are accesible from everywhere and all changes can be communicated via push notifications. The whole administration can go online and helps your workforce to effectively manage itself.
And the coffee... well, we're working on that one.
#7 Rewards and Recognition
Being recognised and rewarded for the blood sweat and tears your employees pour into their work is so, so important. Not only because it keeps employees motivated but also because it shows that they are valued in their role. And feeling valued at work is one of the key factors for engagement according to Millennials and Gen Z.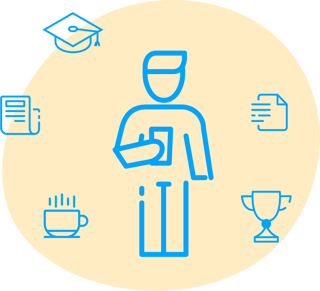 Over the app you are able to hold competitions and for example could offer your employees to collect points that then turn into gift vouchers, additional days off or a new phone. The scale is really up to you, but a little goes a long way. Personally saying thank you is already a big step in the right direction.
#8 Communicate Benefits
Getting your employees to enroll in their healthcare programs during the enrollment season is a massive part of the work HR does every year. And like automated pay slips and time tracking an app can make the process easier, faster and more efficient.
Integrate your benefit plans to the app, send out tailored push notifications to those who haven't enrolled yet and automatically remind everybody. "The app helps your employees to understand and appreciate their benefits by effectively communicate plans, features, and choices to them."
#9 Ensure a Safety Culture
60% of work related accidents happen within the first year of employment. Why? Because employees aren't sufficiently briefed and don't know the safety regulations that should accompany their daily tasks.
In your app you can not only communicate the company's safety vision, but also make key contacts easy to find, share team specific safety messages and create a channel that makes reporting incidents easy.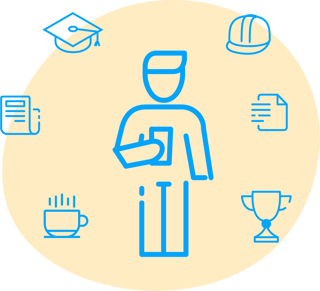 If you would like to read more on how to create and maintain a safety culture with your employee- app go here.
#10 Include Alumnis
Employees today, customers and networkers tomorrow. It's a common misconception, that employees leaving a company have no influence on that company anymore. Quite the opposite is true. What your former employees say about the company is received as extremely authentic and, hence, true.
Considering future employees and customers this is the voice they will listen to. In addition, former employees are future customers themselves.
While it used to be nearly impossible to include Alumnis in company updates a mobile app makes it possible to create a targeted news feed and groups just for Alumnis. Communicate to people that they are still part of something and keep engagement high even outside of the company.
Our Staffbase employee app is not "just" an app but a complete platform that keeps your employees in the information loop as well as creating a positive employee experience from day one.
To learn more please contact us or feel free to leave a comment below!
Articles that could also interest you are: