From their roots of a few restaurants in stunning locations, the Newport Harbor Corporation (NHC) has grown to include interesting and distinct culinary concepts that reflect the areas they call home. A leader in hospitality and culinary innovation for over four decades, NHC has a respected reputation of exceptional quality and exceeding guest expectations. With a nearly hundred-year-old history as a business in their community, NHC has a tradition of proudly serving their community and their customers. They love serving people. But as an employee owned (ESOP) company, they're not just serving the guests that walk into their dining rooms. They're also serving the people who come to work every day.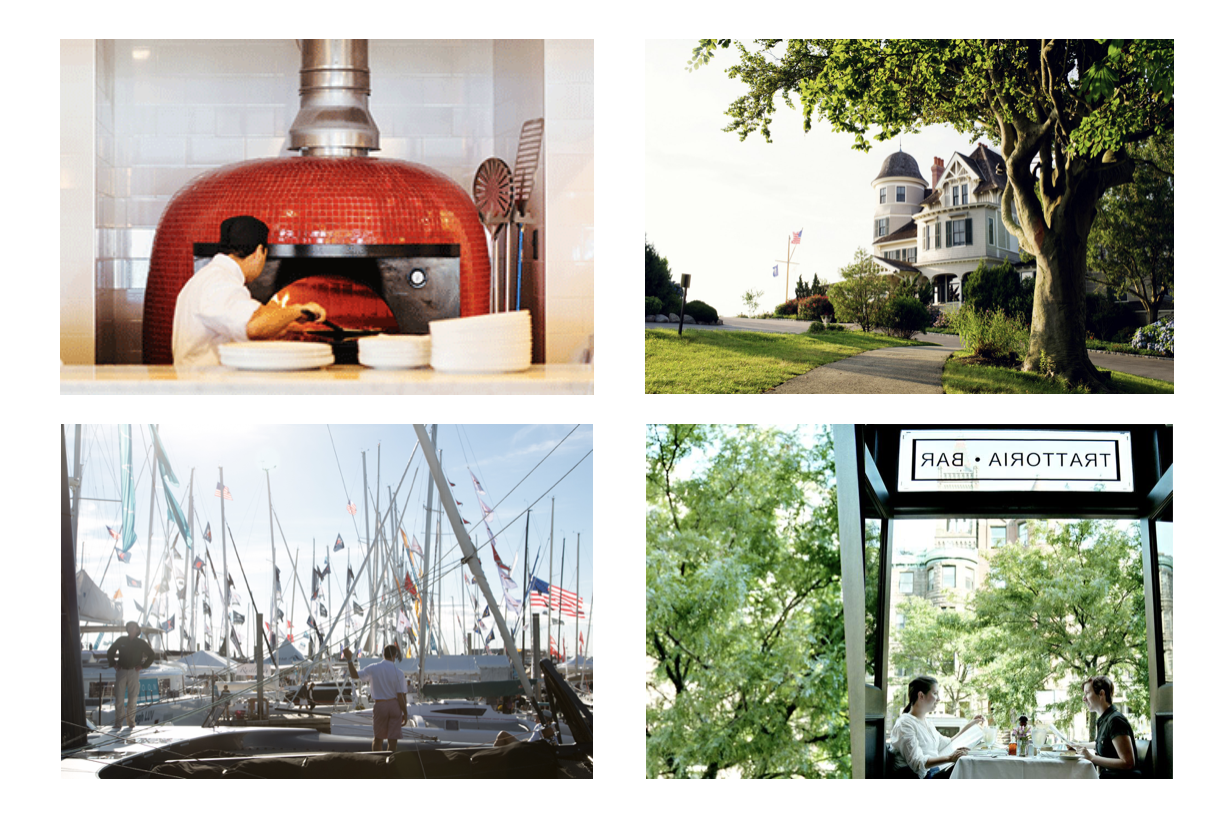 Located in Rhode Island, the company owns and operates Newport Restaurant Group, Castle Hill Inn, Newport Exhibition Group, and Papa Razzi Trattoria. By sharing the ownership with each employee in every business unit, guests can be assured that every person with whom they come in contact, from the dishwasher to the chef, is invested in providing an exceptional experience that translates into a truly outstanding guest visit.
The mission of NHC is to create a workplace culture that offers career growth, passion, pride, and fun. The company puts an emphasis on training and mentorship to encourage ongoing instruction and development. According to Marketing Coordinator Dan Lederer, internal communications are critical to achieving those goals at NHC, and he maintains that communications are essential to the flow of information between all employees and employee owners.
"It is vital for us to keep the whole team informed and up-to-date about what is happening at all levels of the organization and to keep the communication flowing in all directions," explains Lederer. "As a hospitality company with employees at over 14 different locations, the majority of whom are in non-desk positions, finding a communication system that can get messages into the hands of every employee is our objective."
To meet that objective, the Marketing and Human Resources teams joined together to find Staffbase. Together, they launched NHC GO, the NHC employee app that connects employees in all areas of the company. Lederer says the app has been vital in sharing information along with universal goals and undertakings. Ideally, the future of the app will include the consistent celebration of employee achievements, victories, and personnel updates across the entire company, as well as being a handy tool for any information or resources an employee might require.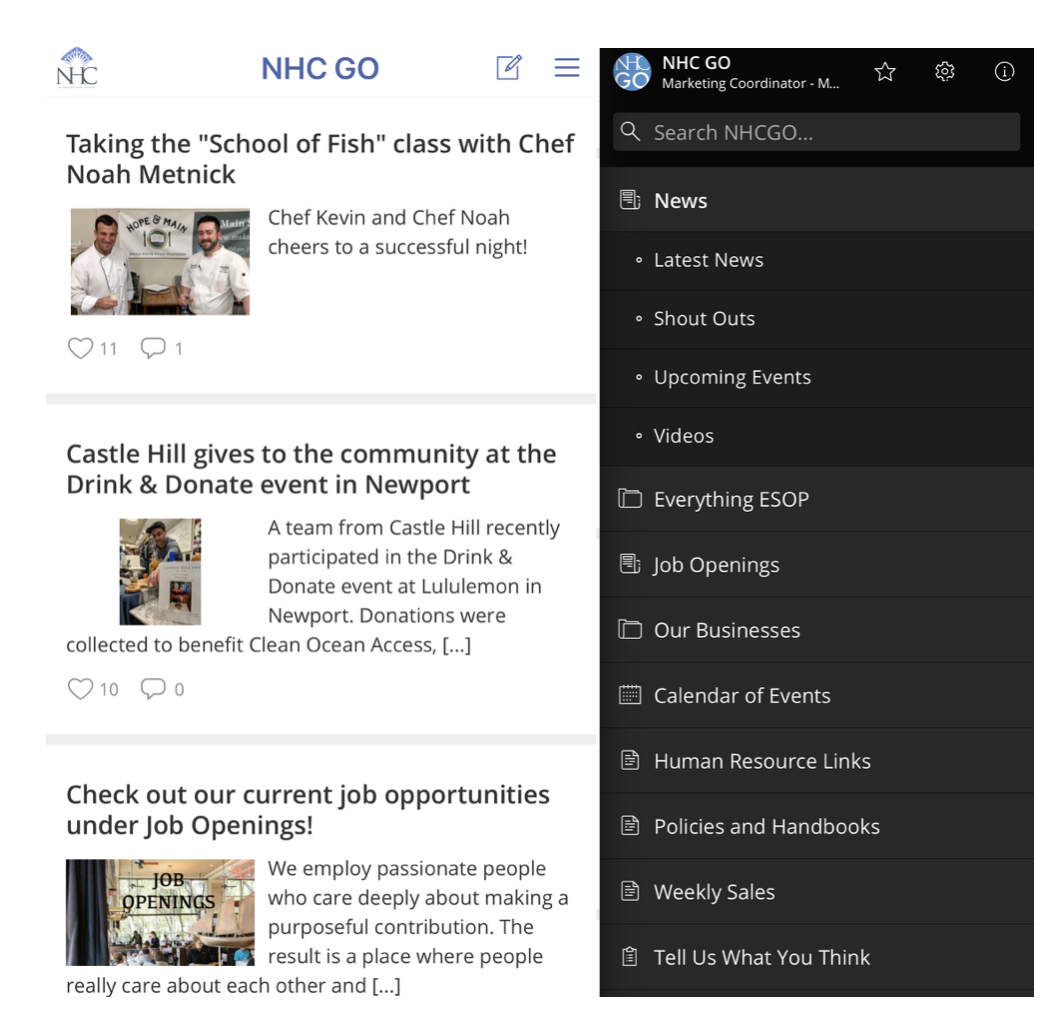 Prior to launching NHC GO, the company relied on other forms of internal communication such as producing a physical newsletter, creating informative posters, and sending occasional companywide emails or texts to capture the attention of all employees. The team is hoping that NHC GO will be able to create a space for open dialogue and put information right into employees' hands so they can utilize it at their own convenience.
"An employee app is an innovative tool to add to our tool belt of information. It can adapt to the needs of our typical employee and provides the convenience of being accessible wherever they have their phone," explains Lederer. "The app engages them, and although their buy-in is optional we've made it as easy as possible for any employee to participate."
After just three months, NHC GO has successfully engaged employees. More than half of 1,150 employees are signed in, and most are checking the app twice a week if not more. "We have had a lot of help from managers getting employees on board, and we launched the app with contests designed to get our users excited," says Lederer, who plans to continue growing the platform with relevant, useful content highlighting the names, faces, and events at NHC.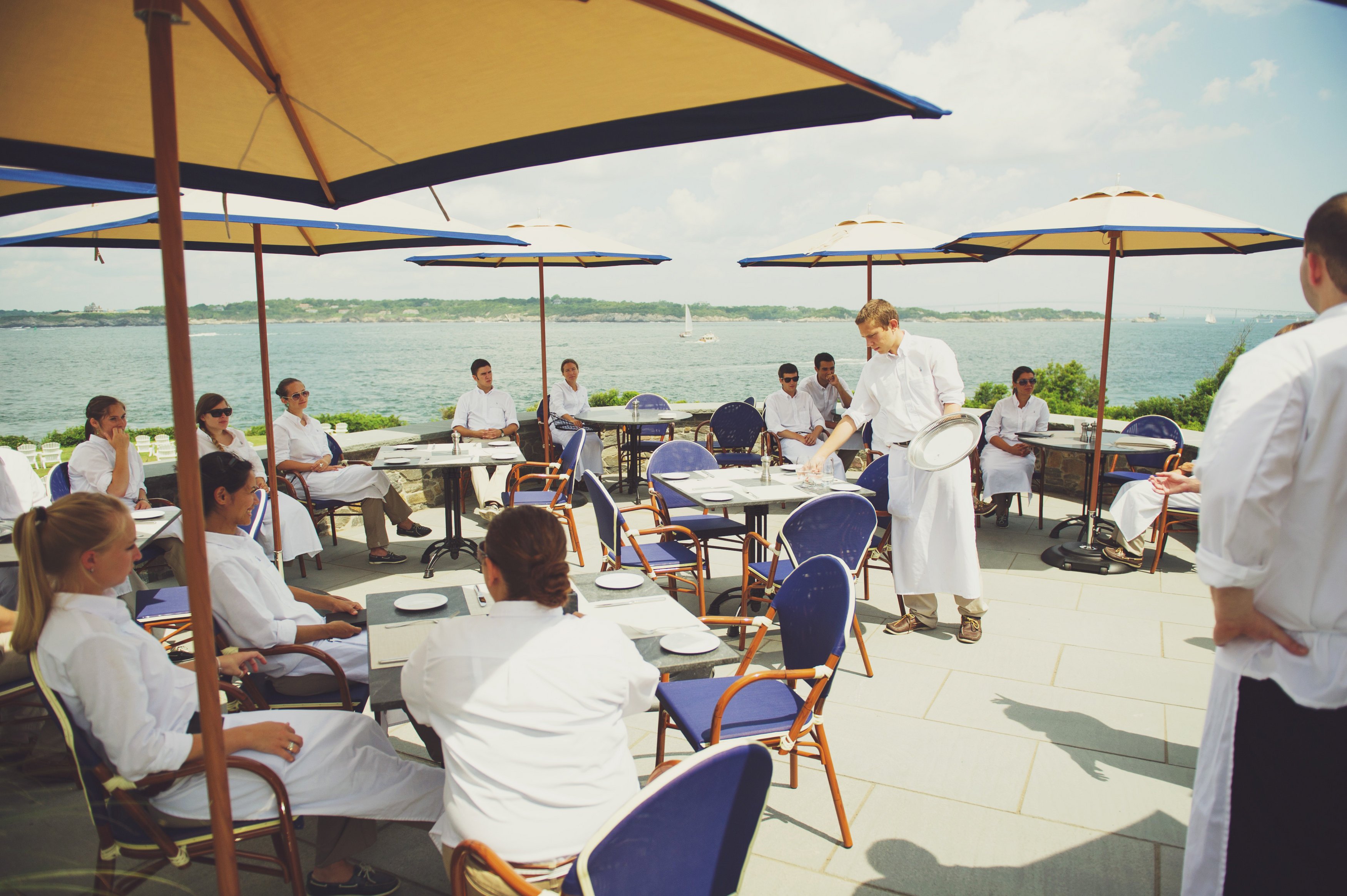 Lederer says that the ultimate success for NHC GO would come once the app becomes a part of an employee's daily rotation during downtime or check-ins on other social sites like Instagram or Snapchat. His long-term hope is to migrate everything from their current intranet to the app.
"Eventually, our app will capture the culture of our organization and allow us to share with each other what it means to be a Newport Harbor Employee Owner. It will have real function as an employee tool and also be a communication platform for the good things that happen throughout our company."

For more information about using employee apps to boost your internal communications, please contact us or check out our blog: