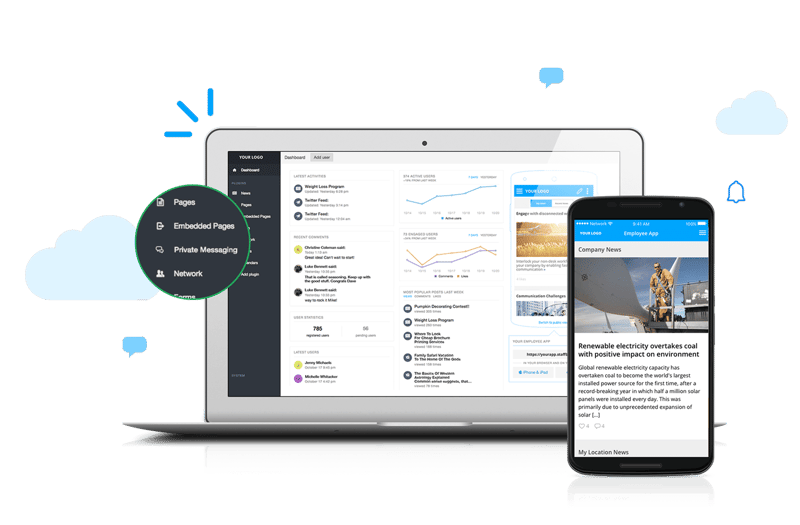 Your personal demo covers the most important drivers for your employee app project:
App content and features: What a great employee app looks like. What content drives your ROI and adoption rates.
User onboarding: Get all your employees into the app.
App management: App delivery, branding, security.
We can't wait to hear from you!